Universal AC Charging Box
Battery Charging in Compound with an EMC Test Stand
Connecting terminal, embedded within the optional turntable compartments at the left and/or right side of the test vehicle incl. pluggable connection cable between floor tank/connection box up to 10 m length to the AIP (EMC) Charging box, with the individual charging cable with charging plug for Type1, Type2 and GB/AC.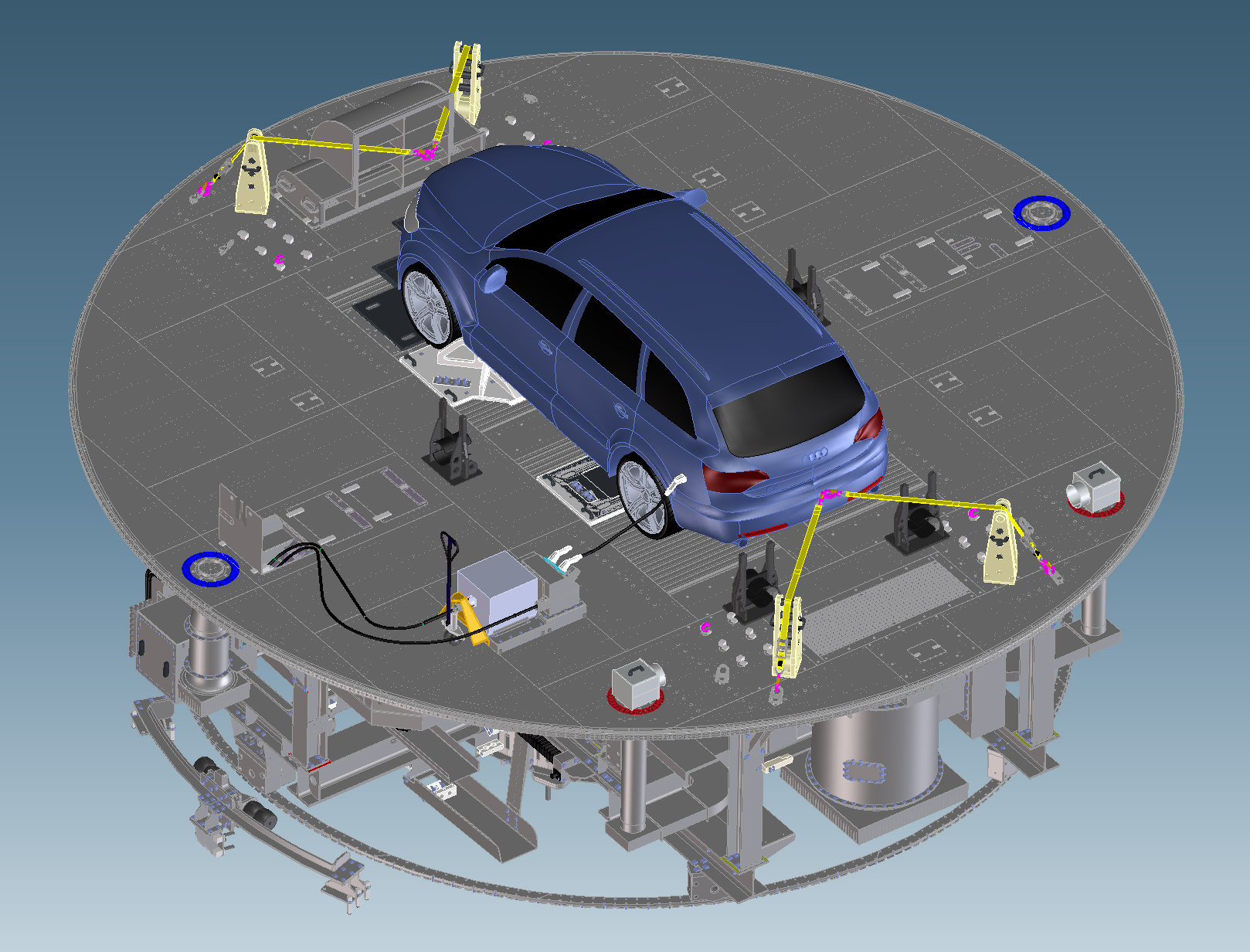 Example installation setup
Battery charging system, integrated within a EMC test stand turntable.
AIP Universal Compact AC Charging Box
For all common charging standards
With the AIP EMC charging box, tests are carried out in accordance with the requirements of ECE R10 and GB / T18387. This describes the testing of electrical and electronic components that are intended for installation in vehicles. A distinction is made between 2 types of tests:
Requirements relating to immunity to radiated and conducted interference in functions related to direct control of the vehicle, to the protection of the driver, passengers and other road users and to interference that could confuse the driver or other road users.
Requirements relating to the control of unwanted radiated and conducted emissions to protect the intended use of electrical or electronic equipment in your own or in neighboring vehicles or in their vicinity and the control of malfunctions caused by accessories that may have been retrofitted in the vehicle.
Connection Possibility for All Common AC Charging Cables
incl. integrated EMC filter technology
incl. embedded charge controller
Connection option integrated in the floor box
Optionally with AC source in different versions to simulate all international power grids or individual AC configurations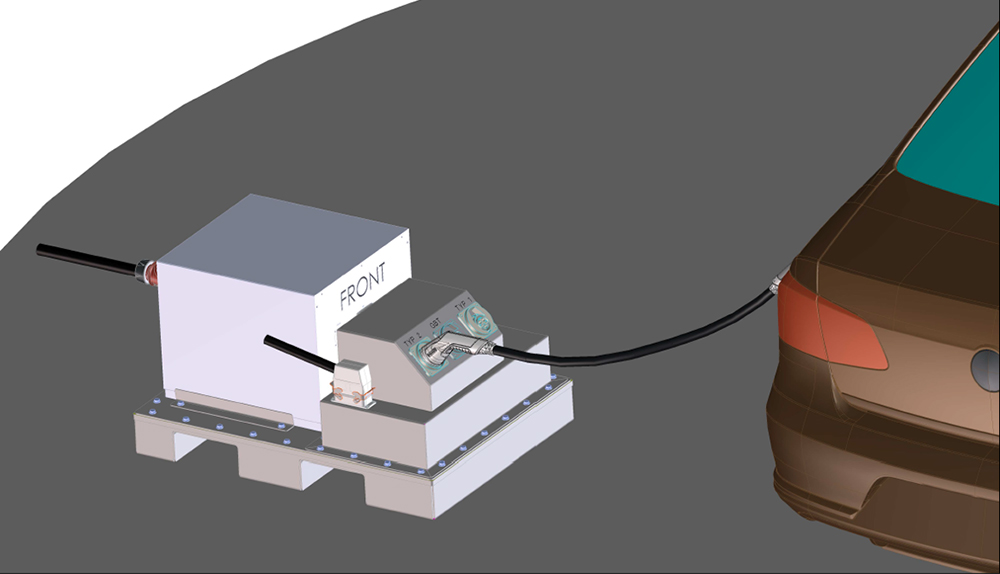 Example: AIP Compact AC Charging box for EMC vehicle tests